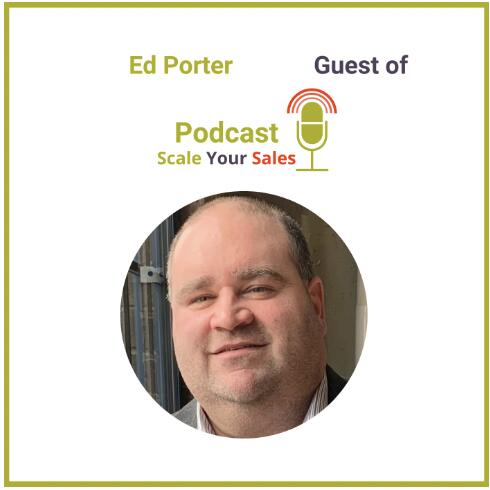 In today's episode, my guest talks about how to align your revenue organization to accelerate growth through the buyer's journey, and goes into great detail why this is of critical importance today.
My next guest is a fractional Chief Revenue Officer, helping organisations of all sizes fix revenue problems by aligning teams to their buyers' profiles. He has spent his career inside all areas of the revenue organisation, from marketing to sales, operations, customer experience, and now he helps companies accelerate growth. Welcome to Scale Your Sales podcast, Ed Porter.
0:00 Align your revenue organization accelerate growth through the buyer's journey.
1:50 Alignment is a crucial part of the buyer's journey.
5:40 The collaboration between customer success and marketing.
9:56 Why Execution is worth everything in sales success.
16:06 The pressures of being VC or PE backed.
20:02 How to identify the focus of an organization.
24:06 The best ideas are created in diverse groups of people.
About The Show
Some of the problems our customer faces are high churn rates or dissatisfied customers, unpredictable sales revenue and revenue not accelerating fast enough.
The pandemic has accelerated buyer behaviours to increase self-sufficiency that requires more focused seller engagement, delivering higher impact in less buying time.
Starting with our SCALE Evaluation analysis of your people, processes and customer growth strategies.
We help Chief Revenue Officers, Sales Leaders, and CEOs, identify the moments that matter most to their buyers and orientate the revenue-generating operation to deliver on these moments and accelerate sales revenue.
Ed Porter | Fractional Chief Revenue Officer