Your On Demand Fractional Chief Revenue Officer
Fixing revenue problems for CEOs through marketing, sales, revenue operations, and customer success.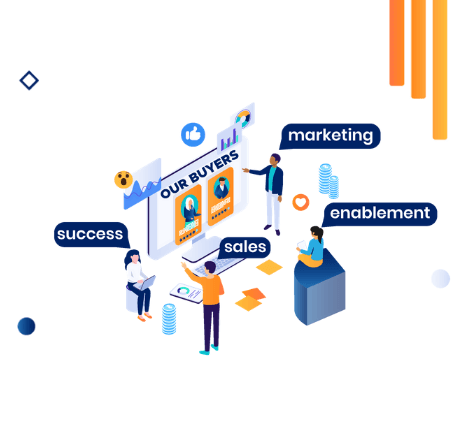 Where are you now?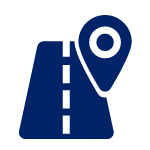 Planning Your Next Big Move
You're still in the beginning stages of your company and need help with those next big decisions that will build your foundation for growth. Your fractional Chief Revenue Officer can help:
Establish and refine Ideal Customer Profiles (ICPs) and Buyer Personas
Messaging and content distribution initiatives
Establishing proven marketing, sales, and customer success processes
Optimizing and choosing tech stack
Build team hiring and compensation plans
Or…Getting Back on Track
You're not where you want to be. You need a fractional Chief Revenue Officer to help identify and solve the tough problems holding back your growth like:
MIssing your revenue numbers consistently
Finger pointing between marketing, sales, and customer success teams
Fragmented processes that are outdated and inefficient
Siloed teams operating autonomously
Customer churn and pipeline conversion declines
Grow to the Next Level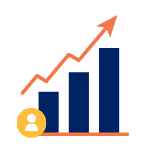 No matter where your organization is right now, your pathway to accelerated growth is aligning your revenue organization— marketing, sales, and customer success teams— to create a seamless buyer's journey for your brand.
Because that end-to-end process is what attracts new customers AND ensures they stick around for the long haul.
When you focus your revenue teams and hold them accountable for an optimized buyer's journey, you will keep your customers happy and the pulse of your business beating healthy.
Our fractional Chief Revenue Officer service is the answer to fixing your revenue growth.
Your Roadmap to Growth
With the right coaching for your team leaders and strategy planning, you can meet your challenges head-on and execute a game plan that leads to accelerated growth. See what a fractional Chief Revenue Officer can do for you.
Create a Revenue Playbook
Refocus messaging and your sales process around your buyer personas
Go-to-Market Strategies
Define your product offering(s) within your industry and execute with confidence
Align Your Teams
Instill focus, discipline, and accountability throughout your revenue organization
Resource Allocation
Provide your revenue teams with the right tools and resources to excel in their roles
Hear from Leaders Like You
Ed helped us grow significantly in a year by building and executing a revenue playbook that focused on messaging and a sales process. By aligning our marketing activities with sales, we were able to remove the silos of our small company and work together on the same tactics.

Founder & CEO, Product Company
Ed helped bridge our technology, processes, and structure for our existing customer experience operation. He challenged us to rethink our ways, while building accountability and measurable key performance indicators. In the past there was some finger pointing between sales and customer experience when it came to managing and executing customer expectations. Ed helped us align these two departments so our leaders can now work together to solve our problems, not just place band-aids on them.

Founder & CEO, Wholesale Company
Get the help you need.
Together, we can meet your challenges head-on and make strategic growth decisions you feel confident about.