Ed Porter
Chief Revenue Officer (CRO)
Blue Chip CRO is a fractional Chief Revenue Officer (CRO) service that fixes revenue problems for CEOs through marketing, sales, revenue operations, and customer success.
My core focus is aligning your revenue organization through strategy, process and technology to ensure they work together in harmony.
Once aligned, a revenue organization can focus on delivering value and consistency for your buyers at every touchpoint from brand awareness and prospect nurturing to customer onboarding, support, management and retention.
With guidance and the right tactics, we can build accountability at every step of your organization, leading to accelerated and sustainable growth!
We had a robust general product offering that could be applied in many business cases, and Ed was essential in helping us narrow our initial focus, to rethink the scope of our product offerings, develop a buyer qualification/disqualification process, and use competitive analysis when selling our products. Ed helped us define our go-to-market strategy as well as orient our product offerings within each industry segment, highlighting the key value propositions for each buyer persona.

Founder, Startup SaaS Company
Ed helped us openly discuss customer-facing concerns so that the right people could work to resolve them. He was able to implement several pieces of technology that helped align our sales, marketing, customer experience, and design teams. This helped us operate more efficiently as we evaluated service levels, response times, omni-channel customer interactions, and accountability throughout our teams.

CEO, Startup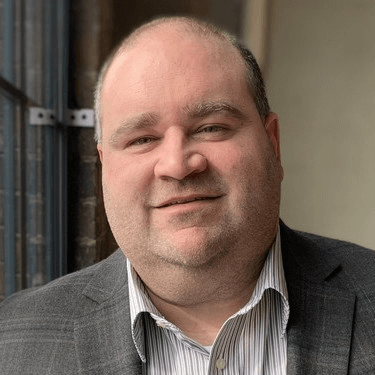 Connect with me on LinkedIn
About Ed Porter
Ed began his professional management career in 2001 and has since led teams from startup to over 1,000 people with responsibilities for marketing, sales, customer experience, partnerships, and revenue operations. Ed has worked for service, software, and distribution companies learning the foundations of delivering a powerful customer experience while driving value and effectiveness in the sales and development channels. He has participated, facilitated and chaired several executive groups centered on sales management, contact center management, and technology innovation. Ed has been a keynote speaker and guest speaker focused on several key sales strategies and customer management programs. He has been an investor and advisor to startups and will continue supporting startups in these capacities.
As a Chief Revenue Officer, I offer coaching and strategy planning services for executives and startups, helping you rethink and refocus your revenue strategies to accelerate your growth.
I'm passionate about leadership and mentoring. You can also find me serving as:
Former President of the Columbus Chapter for AA-ISP (2015-2022)
Mentor for #GirlsClub and multiple nonprofit boards
Former member of the Advisory board for Bandalier
Keynote speaker and guest speaker for sales strategy and customer management programs