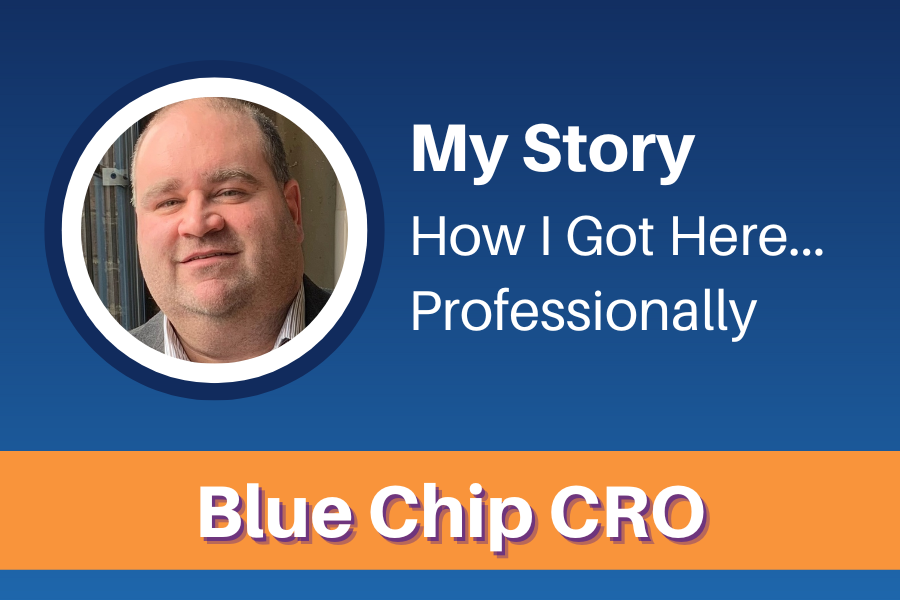 Today I want to walk you through my story, how I got here…professionally. I started my career in the outsourced contact center world, Teleperformance, working as a call center rep while I was attending college. I wound up spending 8 years at the company and worked myself up to a director-level position overseeing multiple contact center locations with a little over 1,000 employees reporting to me.
I was 27 years old and trying to figure out life!
It was a sink or swim situation and I was fortunate enough to climb the ranks thanks to some wonderful leaders along the way. Shout out to Mike Corrigan and Miranda Collard. It was here that I learned about delivering excellent service while trying to run a successful business. I dabbled in customer service, technical support, and inbound and outbound sales.
Those 8 years helped shaped the foundation of my career.
From there I went to a tech startup, formed by people I worked with at Teleperformance. The company was CallCopy and they built a great contact center recording and quality management system. Back before SaaS, this was a CAPEX purchase by clients so it was a different selling motion.
I was responsible for building the channel division and learned a lot about marketing, sales, customer implementation, support, and of course…selling through resellers! Channel selling isn't easy! It needs a ton of support, resources, and budget to get off the ground and run. In fact, check out the Surf and Sales Podcast episode 198 where I talk about this journey.
The founders had a great idea which resulted in them hiring me. Since I was a call center leader and used several different recording systems and quality management systems, my experience and feedback would help align with buyers and I could share those insights with our reseller partners. They were smart! Much smarter than I was! It was a good run and we did a lot of great things helping to transform the company from a direct selling motion to a reseller channel selling motion.
I was then recruited to build an inside sales organization for a large field sales organization called Guest Supply, a Sysco company. They had some experiences with inside sales throughout certain regions of their company but had greater desires to build something centralized to help support the entire company along with sales enablement and support functionality to help optimize their field sellers.
When I started, there was carpet on the floor of the office, and paint on the walls, but that was about it. I got to build the office and team from scratch.
This experience provided me the insight to really understand full cycle selling as our team members prospected, sold, and serviced the customers in their portfolio. They did everything for the customer! This is where I really learned about the full buying lifecycle and how each stage of the buying process required a different interaction, different goals, and ultimately different strategies.
What a run this venture was!
I had a great team and great leadership. Shoutout to Kevin Korab and Sandy Romoser for being on the short list of influential and valuable leaders in my career.
My next journey was the catalyst to framing what I'm doing right now. I was recruited to be the CRO of Smart Harbor, a company that had aspirations of acquisitions. Didn't know when, by who, or how, but wanted to establish a growth plan with an exit. I was fortunate to know a few people from the company that met through a networking group called The American Association of Inside Sales Professionals where I build great relationships with Callan Harrington and Kat Ternes.
They had moved on to launch a new startup, but it was them that helped me understand the opportunity in front of me. I met some great people during this time and faced some struggles, but ultimately the company was sold, and I went off on my own! This short venture positively impacted me in a few ways but instilled the importance of understanding the buyer lifecycle and adapting each of the revenue teams (#marketing, #sales, #revops, and #customersuccess) to the buyer while aligning with each other.
Now it was my turn to figure out what I wanted to do next. Scary feeling, but also exciting!
I was fortunate to have built a good network and wound up reaching out to a few people to see if they needed some help. Within a few weeks, I had three clients engaged and money was rolling in. Whew, I got lucky! I also believe in the old phrase that luck is where opportunity meets preparedness and I had done a lot up to this point to be prepared. The timing was great, so the opportunities presented themselves.
In June of 2019 is when I went out on my own not knowing what the future held. With COVID approaching in 2020, I certainly had doubts about sustaining the solopreneur life and thought things might have to take a pause for a bit. Fortunately, that didn't happen and I wound up thriving and continued to gain new clients, with a lot more work that needed to be done!
During this time is when I reframed my approach to business and clients and marketed myself as a fractional Chief Revenue Officer. There is a need for what I do and how I help businesses, and the CRO title gets tossed around too much that I can't sit back and do nothing.
I am now on a mission to help educate the community on what a CRO does, how the role should be viewed, how it should be empowered and resourced, and how it must own the full buyer lifecycle from marketing to sales, customer success, and the revenue operations team enabling each of them to thrive!
If you want to learn more about my journey, or even to discuss what's going on in your business and how to get your teams to the next level, let's chat and figure it out.
Ed Porter | Fractional Chief Revenue Officer