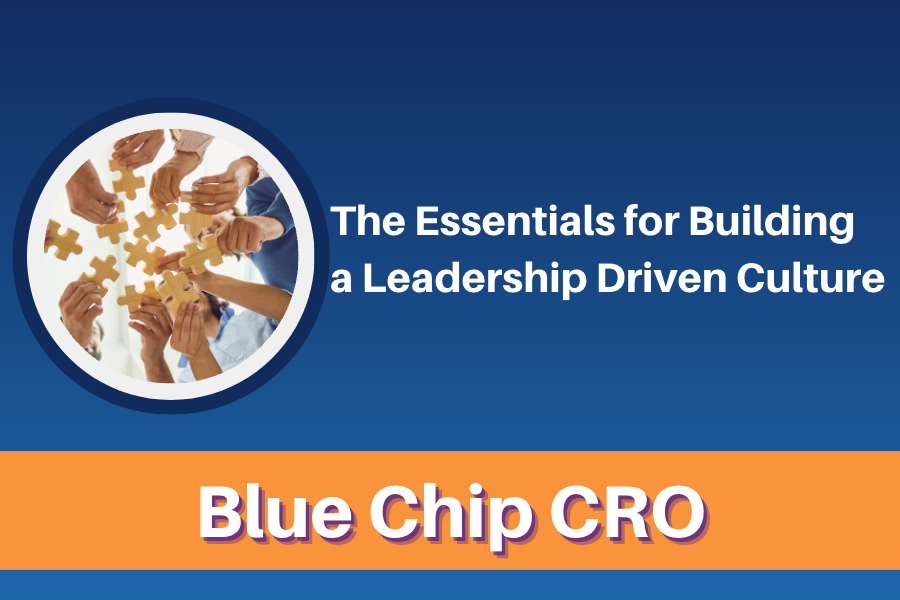 Culture is a word that gets tossed around loosely, but what does it really mean? Some relate culture with companies that have a cool, hip vibe — like having the latest breakroom décor and sports game equipment.
While these perks may be nice, they're far from culture.
I view culture as synonymous with character, personality, values, and behaviors.
So, what does it mean to have a leadership-driven culture?
It's how people in a company lead and interact, make decisions, and influence others.
And, leadership doesn't need to exist at just the organizational level, but should at the team, department, and individual level too. It's completely independent from a role or title.
Think about any team or group you've been part of. While only a few may wear the "captain" badge, there's always other individuals who step up and help. These individuals play just as important a role.
When all employees are empowered to be leaders and better the organization (or what I call peer-to-peer leadership), I believe that is the essence of a positive culture.
When building your own leadership-driven culture, here are four key areas to focus on:
1. Coaching
Who does the coaching? Everyone! It's not just the responsibility of leaders to pass on their knowledge and experience.
Here's one of my favorite stories of an individual showing leadership (without the title):
While the CRO of an organization, I had a new account executive (shout out to Matthew Mulvane) who was laser focused on getting on the phone quickly and did so by his third day on the job. Then, he booked his first meeting a few days later and finally closed his first deal within his first three weeks!
At any company, that was a great accomplishment. But, what really stood out to me was how he owned his training and development.
From the start, he wanted to learn from his other AEs and took the initiative to schedule meetings with them. He even offered to host some coaching sessions to share what he learned from JBarrows and Sandler training in the past. Barely a month on the job, he took a leadership role and immediately made an impact across the team.
This story is a good reminder of what can happen when you enable peer-to-peer coaching, whether it's through one on ones or a sales rep leading a group call review or training. It can take time off your plate as a leader, while encouraging others to interact with each other.
2. Delegation and Empowerment
A core element of leadership is knowing what can be delegated and following through with it.
You can delegate simple tasks to individual team members like:
Leading initiatives or projects
Gathering information from other departments (customer success, product, HR, etc) and delivering it back to the team
Facilitating a team huddle
Delegating tasks empowers your teams and learn to rely more on each other, as opposed to a manager. When done right, it can quickly show you who wants to step up and who can step up.
(Delegation is also a core training topic for new sales manager for a group I'm involved with called #GirlsClub.)
3. Team Engagement
You've heard the saying "the whole is greater than the sum of its parts," right?
Well, it's also true when it comes to team management and engagement. Each person on your team performs a specific function. When those functions work together, the output is far greater than each doing their own siloed work.
To thrive together as a team, members need chemistry and positive working relationships. They need productive ways to lead and own specific functions, while still working together as a whole.
You can foster this type of team engagement through:
Communication or meeting structures
Daily huddles, weekly one on one's
Regular call reviews (for pipeline or other main function)
Group activities like training, best practice sharing, and more
4. Accountability
Unfortunately, the word accountability can sometimes come with negative undertones. It can rouse unpleasant experiences of dealing with failure, criticism, or blame for a mistake.
But, when there's no accountability in an organization, trust can deteriorate quickly and prohibit progress.
I view accountability as a positive and a direct complement to ownership and responsibility. It doesn't have to mean that people always get written up or fired.
Instead, accountability can be a simple conversation. "Hey Ed, how are things coming with your topic. Anything I can do to help?" or "Hey Ed, did that call go ok? I heard a few things you might have been struggling with. Care to chat about it?"
Accountability is how you measure whether goals are being met. If they aren't, then you have to determine if because of skill or will?
Do they have the skill needed to meet those goals? Have I (or others) shown them the best way to create the needed behavior? If not, I need to address the skill deficiency.
If it's not a skill problem, then it's a will issue and the right conversations need to happen. "I noticed X happening. What's going on?" or "You didn't close that call with next steps, you're normally a pro with that. Everything ok?"
These are jumping-off points that lead a helpful conversation as opposed to an interrogation. The essence of holding people accountable starts with conversations. And, when done right, it results in the person being held accountable realizing the mistake or deficit and taking ownership.
Empowering Your Team Through Peer-to-Peer Leadership
A leadership-driven culture goes beyond those with titles managing others. It's how everyone at the organization interacts. So, whether you're a rep or a leader, you play an important role in creating a leadership-driven culture.
If you're an individual team member, raise your hand to help your manager. Or better yet, take the initiative to help others when you see fit.
If you are a leader, lean on your team to help drive success. Engage and involve them in the day to day operations and see who thrives!
Ed Porter | Fractional Chief Revenue Officer