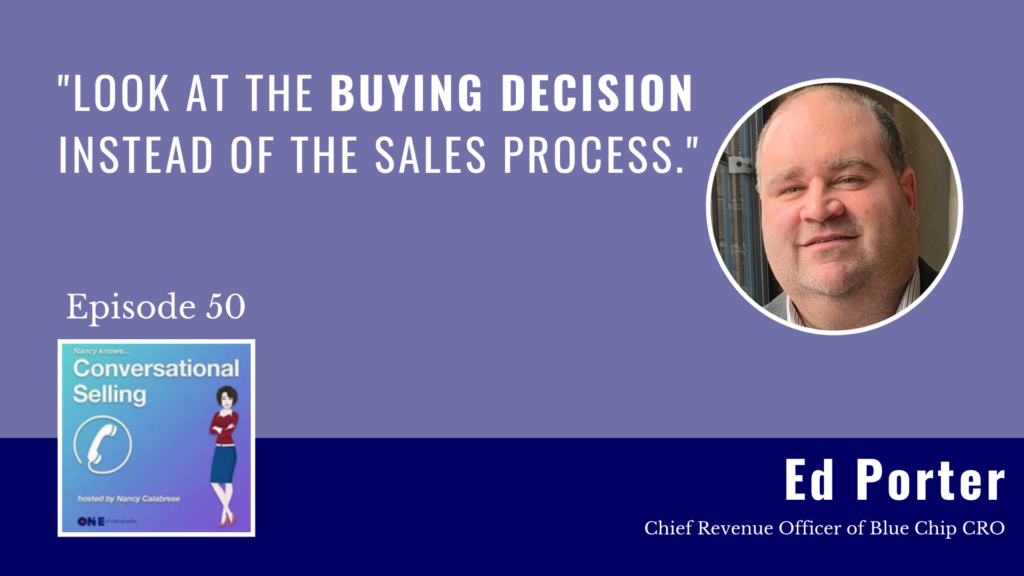 Ed Porter is passionate about helping businesses like yours align their revenue systems – and avoid the mistakes of over-hiring in key positions. Tune in to hear about some of the insider tips from a chief revenue officer.
The Chief Revenue Officer at Blue Chip CRO joins the show to share so much good stuff – from marketing and sales to customer success and right-sizing your leadership team. This conversation has something for everyone, including:
The huge mistake sales reps make (and how to stop them from pushing prospects away)
How to prevent silos by creating a unified customer experience
The secret to getting on the same side of the table as your prospects
How to deliver value for buyers at every touchpoint
And much, much more
Aligning your revenue system is the single most important task to get your company on the fast track for growth and profitability, and Ed has the answers to all your questions. Don't miss this episode. It's your chance to get all the insider tips from a chief revenue officer in under 30 minutes!
Ed Porter | Fractional Chief Revenue Officer